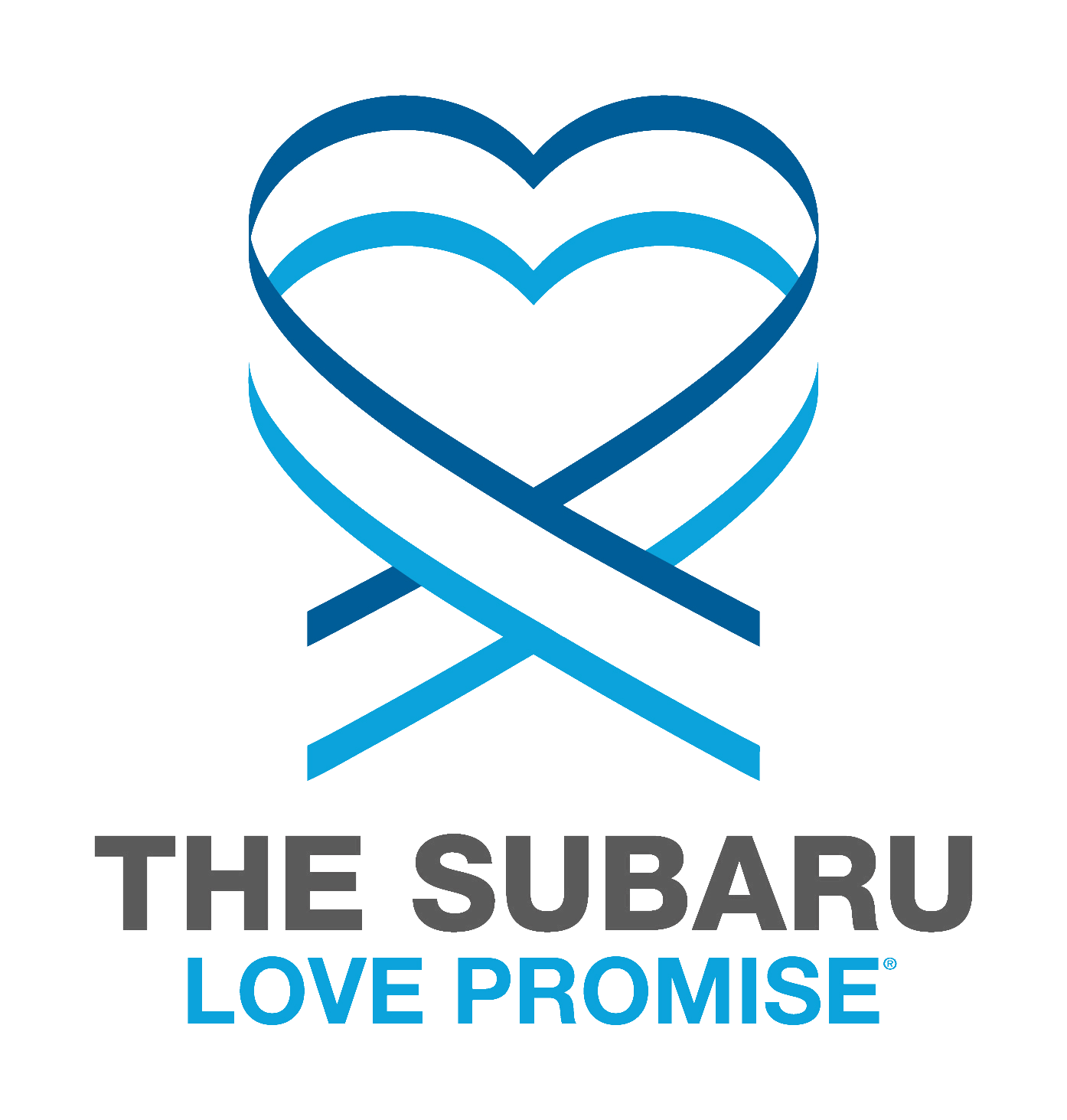 What is the Subaru Love Promise?
Subaru and our retailers believe in making the world a better place and the Subaru Love Promise is our vision of respecting all people. This is our commitment to show love and respect to our customers and to work to make a positive impact in the world.
How is Peninsula Subaru dedicated locally to the Love Promise?
Our Love Promise can be seen in various partnerships with local charities like Children's Home Society of Key Center and the Boys and Girls club of Gig Harbor. We're grateful for the opportunity, not only to be a part of our community, but to serve it as well. Creating Raving Fans.
Peninsula Subaru Love Garden
Boys and Girls Club of Gig Harbor
Children Home Society of Washington - Key Center
South Kitsap Helpline Food Bank
Love Promise Stories from Peninsula Subaru
Subaru and Peninsula Subaru believe in making a positive impact on the communities in which we live and work. We uphold that belief through our Love Promise Community Commitment. Every month, we select inspiring stories from customers and partners from around our area who strive to support our collective commitment and feature them here
30,000 Thank Yous - Gina C
Children's Home Society of Washington (CHSW) is grateful to have received a $30,000 contribution from Subaru of America's and Peninsula Auto Group's Share the Love event. Together, we develop healthy children, create strong families, build engaged communities, and speak and advocate for children and families. With our family support services offered at our Key Peninsula Family Resource Center, families access basic needs, youth social-emotional support programs, and case management. The funds from this award helps expand our Family Navigator program. Families can access resources like diapers and clothing, get help applying for Medicaid, Basic Food, mental health, and housing, and build their skills with resume building, parenting classes, and more. In a community as rural and isolated as ours, we provide services through home visits, in office, and at community sites to make services convenient. These services are bolstered with other Peninsula Auto Group supports like donations of clothing and stuffed animals for our clothing bank and sponsorship of pizza parties for youth celebrations. Further, the van Peninsula Auto Group donated is used to transport community members for educational fairs, getting youth to after-school programs, and accessing adolescent sobriety treatment groups to alleviate the lack of public transportation in our community. Thank you Peninsula Auto Group and Subaru of America for your partnership in being a "vehicle for change!"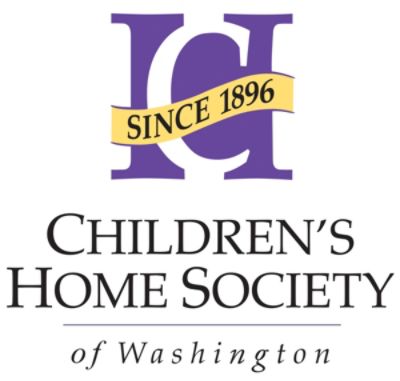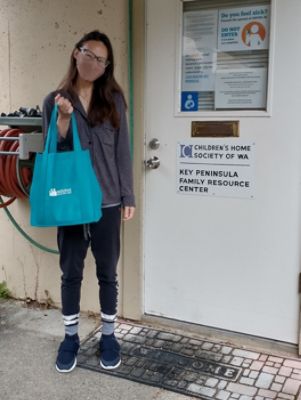 ---
Subaru Loves Pets – Kitsap Humane Society - Sarah M
Becker is a sweet and silly young lab mix who needed to have his front leg amputated due to a severe injury he received before he was found as a stray by caring Animal Control officers. Despite being an "Underdog" because of his missing limb, Becker is a happy guy who lives each day to the fullest! Due to support from Subaru through the Subaru Loves Pets initiative, Becker was able to find his forever home in October 2021, along with 334 other dogs, cats, kittens, and puppies who were also adopted that month!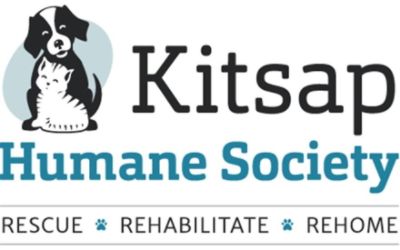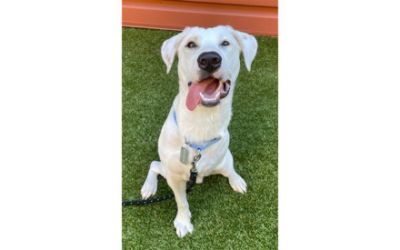 ---
Paving The Way - Gina C
Children's Home Society of Washington (CHSW) is humbled to be a grant recipient for the Peninsula Auto Group and Subaru of America's Share the Love event. For more than 125 years, CHSW's has developed healthy children, created strong families, built engaged communities, and spoken and advocated for children. Peninsula Auto Group has been a critical partner over the years in making that mission a reality every day. With this $50,000 contribution, CHSW is making immediate, critical, positive impact in the community at a time when support is needed most. CHSW has delivered a record amount of rent and utility assistance to prevent homelessness and keep families connected, a crucial necessity in this new, online world – especially in rural communities where connectivity is challenging. CHSW has helped families navigate complex systems as parents were suddenly laid off, schooling went virtual, and public spaces closed. CHSW has engaged families through case management and social-emotional services, providing support for challenging youth behaviors, mindfulness activities for students, and kinships groups that keep families from entering the foster care system. Additionally, Peninsula Auto Group truly went above and beyond with the donation of a van CHSW uses to deliver food and school supplies for those without transportation, and goodie bags to brighten a particularly hard year. Due to partners like Peninsula Auto Group, those served by CHSW have enhanced academic performance and attendance, family connectivity, joy, and hope. Thank you, Peninsula Auto Group for helping to pave the road for family success!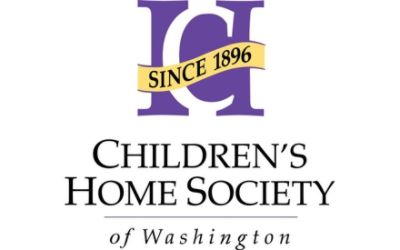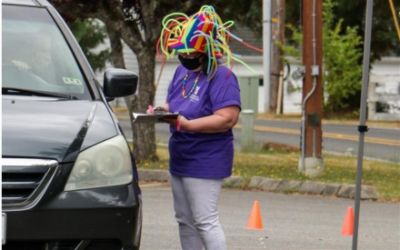 ---
Perfection.... - Tina R
We already owned an older Subaru. We actually were just looking at the newer ones to see how they have changed. My husband and I pulled into the Peninsula Subaru lot. Once we got out a salesman approached. The first thing I thought was "oh great, her come some egotistical overzealous salesman". But to my great surprise was a nice man. He introduced himself as Amir. He asked what we were looking for and we told him just looking. He did not give us attitude but instead was eager to show us some ideas. The first one I sat in was nice but was not my perfect fit. Another salesman came over. I wish I could remember his name. They showed us another Subaru. I sat behind the wheel and was checking out the dash. Amir asked if I wanted to test drive it. Well, how could you say no. So he got the keys and my husband, Amir and I in masks got in the car. While I test drove the car the men talked about Subaru and the options in this particular car. Once we got back to the lot he asked how I liked it. I was totally loving this car. My husband saw how much I liked it and said "if you want it, let's get it". Well of course I wanted it. First off it's perfect, second it's orange, my favorite color. We went inside and Amir offered us something to drink and even snacks. We filled out some paperwork and then headed over to the other building to finalize the deal. Everyone there was great as well. Let's just say in about an hour and a half I was standing outside my new car! We never intended to buy one that day BUT everyone at Peninsula Subaru made it so pleasant and never pressured us to buy. It was a breeze to deal with them. When I got the call that my license plates came in I went there. In the pouring rain they put the plates on for me and also gave me a Subaru mascot stuffed dog. I love my Crosstrek and will absolutely deal with Peninsula Subaru again in the future. Thank you for having hard working down to Earth people work for you! Makes me proud to own a Subaru!!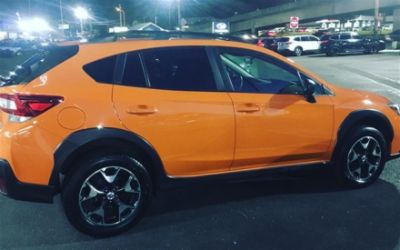 ---
A Vehicle For Change - Gina C
Children's Home Society of Washington is extremely grateful for our long-standing, strong partnership with Peninsula Subaru and Subaru of America. Peninsula Subaru and Subaru of America continue to emphasize their commitment to CHSW's mission and the Key Peninsula community with a $50,000 donation from the Share the Love event! With the support from this event, CHSW has increased our outreach in response to the COVID-19 pandemic so families can have their basic needs met in order to stabilize while in crisis. This assistance allows families in need to receive ongoing support in order to remain on track to reach their goals, regardless of potential setbacks from the pandemic. Additionally, CHSW has expanded our rent and utility assistance to keep families housed during the challenging time, moved our youth programs online to address the elevated anxiety and depression of students with our social-emotional development services, and broadened our system navigation of our case management to get families healthcare, unemployment, and emergent cash assistance programs. We also went mobile; the van Peninsula Subaru provided is being used to ensure that items kids could not retrieve from their cubbies at school were delivered, straight to their door and contact free. As the needs of our community change and grow, CHSW does too. Thank you Peninsula Subaru and Subaru of America for sharing our mission of developing healthy children, creating strong families, building engaged communities, and speaking and advocating for children!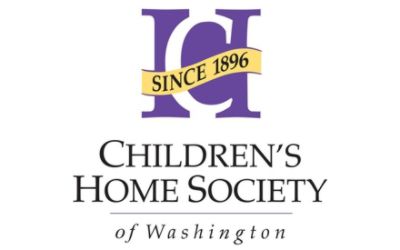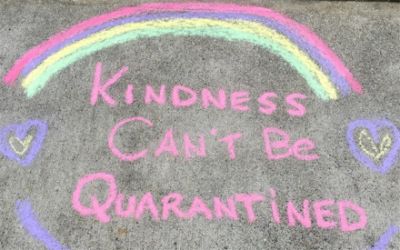 ---
Peninsula Subaru Makes a Lasting Impression - Katie J
On August 5, 2019, Peninsula Subaru delivered blankets to patients receiving cancer treatment at St. Anthony's Hospital in Gig Harbor. Each year since 2016, Peninsula Subaru has partnered with the Leukemia & Lymphoma Society to deliver warm, comfortable blankets to cancer patients at St. Anthony's and Harrison Medical Center, to help relieve some of the discomfort caused by cancer treatment. At St. Anthony's, we met with two patients who were receiving treatment as we arrived and were fortunate enough to hear their stories. Jerry had just finished up receiving his first treatment and was thankful to receive the blanket from Peninsula Subaru and shared he has a long road ahead with his treatment. The other patient was named Mary-Catherine, a previous customer of Peninsula Subaru, and was happy to share that Cory sold her a Subaru Forrester a few years ago. Mary-Catherine was joined by her newly-wed husband Russ to support her while she was receiving treatment. The two were excited to share with us that they recently got married and that they shared grandchildren together BEFORE they tied the knot and were not romantically linked at the time their grandchildren were born. Mary-Catherine's daughter married Russ' son well before they started dating. Years after Russ' wife sadly passed away, Mary-Catherine and Russ found love with one another and decided to make it official this past May. We are sending Mary-Catherine and Jerry all the positivity possible while they are in treatment. Thank you to Peninsula Subaru for making a lasting impression upon Mary-Catherine, and the Gig harbor/Bremerton community by helping fund life-saving research and patient programs and services for cancer patients and their families.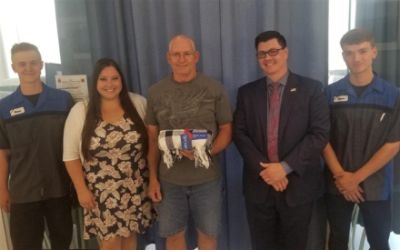 ---
Years of Impact - Gina C
Children's Home Society of Washington has been honored to partner with Peninsula Subaru for over 10 years! This year, Peninsula Subaru and Subaru of America's Share the Love event donated a whopping $43,638.76 to Children's Home Society of Washington/ Key Peninsula Family Resource Center. This overwhelming generosity allows Key Peninsula families to access critical resources to stabilize in crisis and strengthen their capacities with preventative and educational programs. In 2018, their support helped serve over 1,300 people! These services include empowerment and public speaking programs for elementary school girls, mentoring programs that forge strong relationships and role modeling between elementary and middle/high school students, and prevents families from electricity disconnection and homelessness. Peninsula Subaru also provides a van for transporting youth on the Key Peninsula so the lack of public transportation in a rural area is not what stops a child from getting the connections they need. Peninsula Subaru provides a foundation for children and families to bolster their capacities to be closer, stronger, and be part of healthy communities. Children's Home Society of Washington is deeply grateful for this support!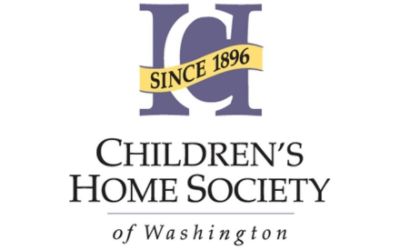 ---
Peninsula Subaru - bringing families together - Emma C
In 2018 the Boys & Girls Clubs saw an increase in families and members where English is spoken as a second language. Instead of that becoming a barrier to families joining the Club it enriched the culture of our atmosphere and programs. With the ongoing investment from Peninsula Auto Group, we have staffs that are bilingual, who begun teaching all of our member's new languages, cooking them traditional dishes from other countries, sharing dances, and even creating a weekly program called, "Culture Club." Over the summer we had the opportunity to partner with Peninsula School District's English Language Learners Program to offer our Summer Boost program. To prevent summer slide in their education. Thank you Peninsula Subaru.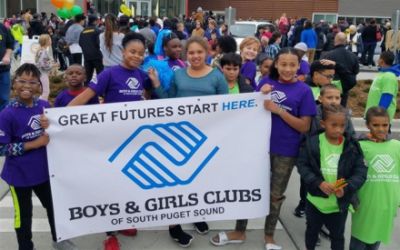 ---
Children's Home Society of Washington - Gina C
For over a decade Peninsula Subaru has enthusiastically supported Children's Home Society of Washington. Peninsula Subaru has invested almost $300,000 to support Key Peninsula children with after-school programs that encourage development, mentoring programs that build leadership for youth, and emergency assistance so crises are stabilized. Peninsula Subaru also provides a van so the barrier of transportation in a rural area is not what stops a child from getting the connections they need. Peninsula Subaru provides a foundation for families to build their capacities to be closer, stronger, and form solid communities. Children's Home Society is grateful for this partnership!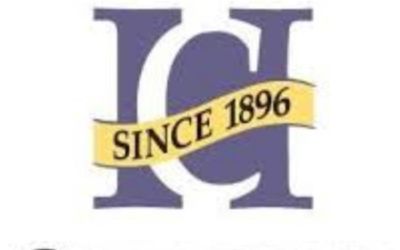 ---
Peninsula Subaru Loves to Care for Cancer Patients - Katie J
On July 16th, Peninsula Subaru partnered with the Leukemia & Lymphoma Society to deliver over 130 blankets and arts and crafts kits to cancer patients and kids experiencing cancer at St. Anthony Hospital in Gig Harbor. The Leukemia & Lymphoma Society exists to find cures for cancer and improve the quality of life of cancer patients and their families and Subaru helps LLS by donating critical research dollars. The associates from Peninsula Subaru were able to talk with cancer patients one-on-one and hand deliver their blankets and messages of hope. One patient shared that this was a wonderful gift as today was her last day of chemo treatment! Several of the patients shared their stories and were so thankful to Peninsula Subaru for their generosity. St. Anthony Hospital greatly appreciates Peninsula Subaru for their generosity and in-depth involvement with the Kitsap County community. Thank you again for your care and compassion for the patients at St. Anthony Hospital; and for helping the Leukemia & Lymphoma Society fund local life-saving research to beat cancer and provide programs and services for patients in Kitsap County and beyond. Pictured: Gary Stallman and Melaina Miller of Peninsula Subaru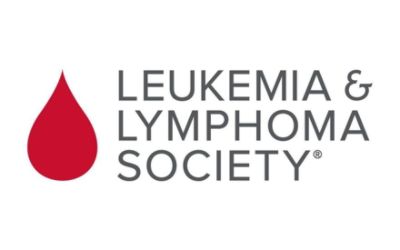 ---