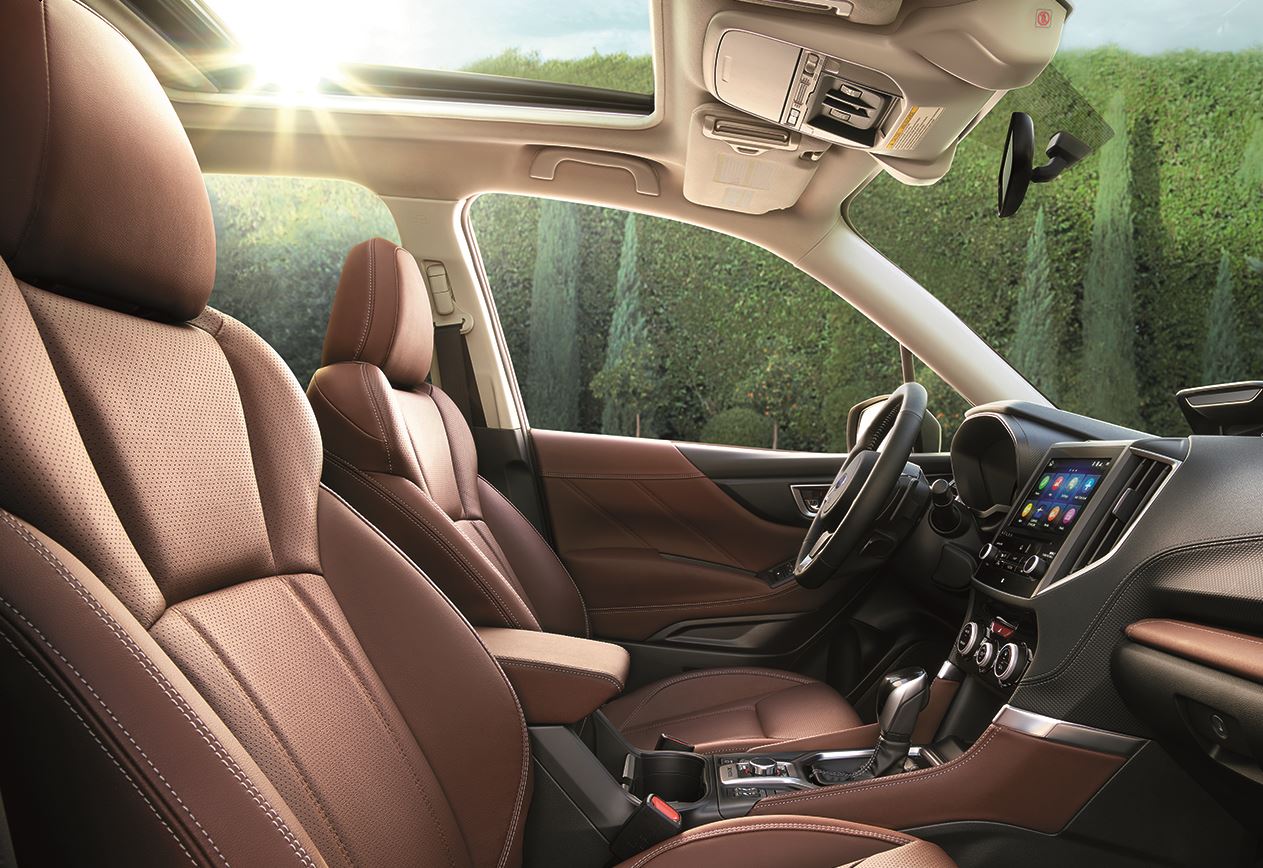 Check Out the New Subaru Certified Pre-Owned Program
As much fun as car shopping can be, it can also be stressful, especially with so many cars on the market today. The Subaru Certified Pre-Owned program makes car shopping a whole lot easier because they offer late-model vehicles that are almost as reliable as new cars but for much less money. Our team at Peninsula Subaru is excited about this program and how it can benefit car shoppers like you. If you're like most car shoppers in Bremerton, you want a good car that's going to last for a long time without needing tons of maintenance. You also want to get the best deal on that car.
These are just a few of the many reasons why the Subaru Certified Pre-Owned Program near Silverdale works so well for so many people. If there is one thing Subaru vehicles are known for, it's their longevity and durability. Of the many Subaru vehicles purchased in the past ten years, 97% of them are still being driven today. The Subaru CPO program enables you to become a proud owner of one of these great cars. Here is an informative overview of how the Subaru CPO program works and how it can help you.
Why Choose Subura CPO?
Subaru offers various models of vehicles, so the chances are excellent that you'll find exactly what you want and need in a vehicle. We offer compacts, midsize, and sedans as well as SUVs, crossovers, and everything in between. If you need a certain type of vehicle, just scroll through the inventory online or contact us. The BRZ, Legacy, Crosstrek, and Outback are just a few of the various popular Subaru vehicles you'll find on the Subaru CPO program.
Every Subaru on the CPO program must go through a very strict safety and performance inspection process. This inspection includes 152 different areas or components. We set very high standards for our vehicles, and if the vehicle doesn't pass inspection, it's not part of the program. Any defective parts are replaced or repaired by certified Subaru technicians.
The inspection includes clutch, brakes, electrical, suspension, engine, transmission, fluids, tires, exhaust, powertrain, interior parts, and exterior parts, to name just a few. You'll also be given a written report on anything that was done to the vehicle. In order to be part of the Subaru CPO program near Bainbridge Island, the vehicle can only be a few years old and have low miles on the odometer.
Certified for Performance & Longevitiy
One of the biggest reasons so many drivers tend to shy away from used vehicles is because they don't know what they're getting and the used vehicles do not come with much of a warranty. This is not the case when you buy a Subaru CPO vehicle. These vehicles are not only thoroughly inspected and repaired, but they also come with a factory-covered powertrain warranty that's good for seven years or 100,000 miles with no deductible.
Buyers near Port Orchard also have the option of extending the warranty or adding additional coverage. Additionally, the Subaru CPO vehicles come with 24/7 roadside assistance. Between the warranty and the roadside assistance, you and your family are protected against almost any breakdown you might have on the road. It even pays for lodging and meals if you're forced to stay away from home while the Subaru is being repaired. You also get towing and rental car assistance. Also included in the packages is three month's free subscription to SiriusXM® radio and a one-year subscription to STARLINK™.
Schedule a Certified Pre-Owned Test Drive Today!
If the idea of owning an almost new vehicle that should last a long time appeals to you, then the Subaru CPO program might be the perfect choice for you. We would love to put you behind the wheel of a Subaru Certified Pre-Owned vehicle for a test drive. Call us, contact us or visit us at our dealership in Bremerton, and we'll get the ball rolling for you. We offer some excellent finance terms on our CPO vehicles and are excited for you to get started on finding a CPO model that's right for you.